By Mansoor Clarke, staff member at the Press & Media Office of the Ahmadiyya Muslim Community
With schools shut and recent governmental announcements indicating no sign of imminent reopening, online classes and homeschooling have seen a significant rise. But when it comes to educating the nation, what is the best approach, and how can we as parents know if what we are doing for our children is enough?
Speaking about the impact of COVID-19 on the schooling system in the UK, Waqar Ahmedi, a Secondary School teacher from Birmingham explains the circumstances that many educators find themselves in:
"The effect of school closures due to the coronavirus has been enormous, impacting both teachers' normal way of working, and students' normal way of learning. Millions of pupils are now having to learn without the direct support of their teachers, and whilst work continues to be set and some teaching also done online…they do not and cannot replace the physical classroom environment that teachers and students are so used to."
Waqar is one of thousands of teachers across the UK who is being forced to stay at home due to lockdown, but while this is a huge change in the day to day life of millions of students and teachers alike, there are many ways in which children of all ages can continue to learn and be engaged at home.
Creating the outside world inside
"If your child wants to be at the zoo, try and make an environment for it. Go on Youtube and watch videos of different animals, make fact files, talk about them, draw them. Feed off of their prompts," said Naila Ahmad, a Reception class teacher based in South London.
"Listening is key," she continued, "If they want to make a home for a bug they found, then provide them with some paper, some sticks, some leaves and leave them to create. If they want to make something, give them boxes, tape, different containers and see what they can come up with. That's real learning, and it can be done at home," she said.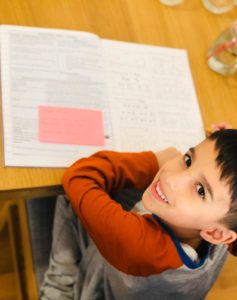 Structure is the key
Many parents with older children have similar concerns. But Waqar, who is also a father of three, including an A-level student, says that it's about structuring the day and utilising what you have at home:
"The best thing to do is set a routine that combines learning, exercise, praying and relaxation. Remember one routine may work for some, but not for others, so establish one that is suited to your children's age, temperament and interests. There is plenty for the children to be doing in the home, it's all about managing time, keeping them engaged whatever they do and making it as productive as possible," Waqar said.
Attiya, a mother of four from Leicester, agrees and says that while each child is different and has different needs, regularity, consistency and family time are key.
"In my experience, each child is different and should, therefore, have an individual timetable setting out their day, this consistency and structure helps a lot with learning. Similarly, breaking things up into shorter sessions and smaller activities works much better than long sit-downs. I find that by giving each child their own place within the house it helps keep them concentrated and calm when it's time to learn. This, of course, is balanced by a lot more time dedicated to family orientated activities like mealtime, games and the daily prayers," she said.
Setting an example 
Nassar Bhunno, a teacher from South London says that, 'Parents are the real teachers,' and that setting a personal example and maintaining communication with the children is crucial:
"Be the person you want your child to grow into because they will copy both your good and bad habits. Explain things enthusiastically and encourage them to ask questions. Let them know that you are listening to them – if you won't listen to your child, how can you expect them to listen to you?"
It is also necessary to foster an open environment within the home says Naila. She says: "Children of course, are at the centre of this all – remember we as adults are struggling with isolation but children are also finding it hard. Help them learn, let them relax and create an atmosphere at home of love and care so that your children can open up to you as they would to their teachers."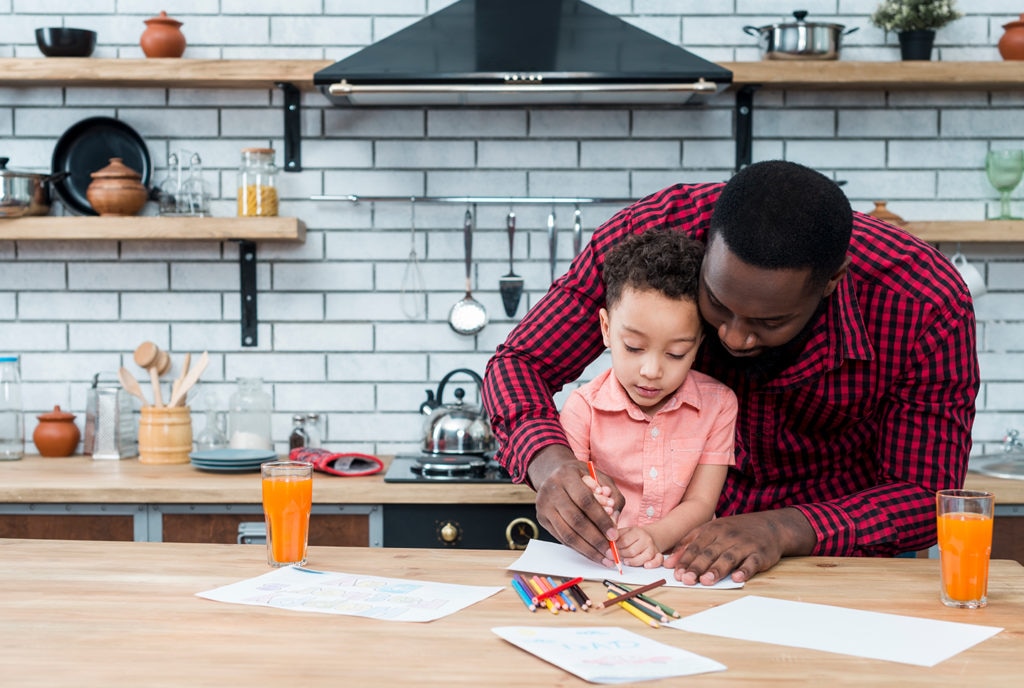 What can communities do?
As demand for online content increases, organisations such as the Ahmadiyya Muslim Community (AMC) have stepped up to the mark in providing support for the public.
Nadimur Rahman, a Former Assistant Head Teacher with more than 18 years of teaching experience, is also the UK National Secretary of the AMC's Education Department. He explains the efforts he is overseeing to ensure everyone has access to education:
"The Ahmadiyya Muslim Community UK is leading a programme delivering free online lessons for students. An exhaustive schedule of lessons has been drawn up, covering a variety of national curriculum, GCSE and A level subjects and taught by professional teachers. Within just two weeks of launching, 100 teachers and more than 1,000 students have registered. 4,500 bookings have already been made for the 140+ lessons offered, with children from all over the world taking part," he said.
Initiatives such as the one headed by Nadim are crucial in maintaining an environment of learning.
Waqar says that where we should utilise the online resources available, we must also be conscious about how much of our day is spent in front of a screen.
"Teachers are providing or referring students to resources specific to their subjects. The BBC is also developing a comprehensive set of learning resources on its Bitesize section. In addition, look at the Ta'lim website for a list of useful websites for home learning. But children also need attention and love. That can't be achieved with everyone fixed on screens. Parents will need to change their own habits if they wish to see an improvement in those of their kids," Waqar said.
How do students feel?
 Fareed (16) and Anam (18) are both missing school and are worried about the impact it will have on their education in the long run.
Anam, currently studying Photography for A-Levels said:
"Being in a school environment encouraged me to work, with access to endless resources and professional support. Now that schools are closed, that help is no longer there. Completing my coursework is virtually impossible now, so my final grade determined by my teacher won't be a completely true reflection of my work, due to the fact that I haven't even had the chance to complete it. However, I have faith that, with prayer, God will make sure I get a grade I'll ultimately be happy with!"
Echoing her concerns, Fareed says:
"It can be really challenging if I come across something specific that I don't understand, without a teacher at hand to explain it to me. Also, not working in a classroom or having that school environment and atmosphere is hard to get used to."
With the concerns of parents, children and teachers, navigating parenthood can be tricky at the best of times, understanding and then catering for your child's needs is something every parent struggles with. So as long as you are trying your best, endeavouring to have some form of structure to the day, and making time for God and your family, then rest assured that you are doing a fantastic job.
Shazna Javed, a teacher from Columbo, Sri Lanka put it best:
"Do not push your child too much, let him lead the way. This is, after all, home…"